VantagePoint Office Edition
Connect Seven Solution (CSS) knows that ERP can be expensive, hard to use and inflexible. VantagePoint Office Edition is a modern Office ERP which makes companies more efficient and profitable by a single point office management solution. Rather than making things complicated, VantagePoint Office Edition provides an easy to use web-based solution.
VantagePoint Office Edition is a set of standard modules that is packaged together to give SMEs a quick, easy and yet effective entry to the ERP domain. Manage product and pricing information along with customer and vendor data. Carry out procurement, sales with CRM, inventory, accounts and human resource management from a single point of entry. Get accurate and business intelligence reports that will help you to grow your business.
Unique Value Proposition of VantagePoint Office Edition
Web-based
Provides simple, secure, role-based access to all functionality via a web browser to both internal and external uses. Fully cloud-ready, with a robust web services layer for simple interoperability with external systems.
Cost-Effective High value at predictable low cost

Minimal Upfront Investment: Subscription model allows "pay as you go" customer control, and avoids capital expense.
Transparent Pricing: Easy to understand, no hidden fees, no haggling over price.
Quick Start, High Return: Go live as early as a week. One-to-one training and hand-holding for the transition to be smooth hassle free.
Comprehensive Broad, streamlined functionality
Rich Functional Footprint: Integrated Accounting, Sales & CRM, Procurement, Inventory and Human Resource Management.
Operate with Ease: Simple work flow for easy learning curve. Adapt to the new system quickly and efficiently.
Master Data Management
Reduce errors, centralising data in a single, shared repository
Products, components, bills of materials, customers, vendors, employees etc.
The correct management of the master data of the company (products, customers, vendors, etc.) is a fundamental aspect for guaranteeing the coherence and tracking of processes. Maintaining exclusive coding, avoiding duplications and sharing the relevant information among all areas of the company is one of the challenges faced today by all SMEs. VantagePoint Office Edition helps SMEs to organise and centralise the key data of the company, facilitating the rapid and easy flow of information among all areas implicated in different company processes.
Products and Services

Product & service categories.
Product indexes: product types (item, service, cost), with specialized management for each. Particular warehouse management definition for each product (management of stock, tracking ability). Characteristics. Product images.
Measurement units, variable weight units.
Bill of Materials

Customer, Vendor and Employees

Functions characterized by internal use. Multiple contacts, bank accounts and addresses associated with each entity.
Default settings for each customers and vendors: Payment terms (expiration dates, fixed payment days, working days, multiple expiration dates) and methods (immediate, 30 days credit etc).
Employees. Related with customer agent.
Groups of business partners (segments or categories).


Procurement Management
Minimise acquisition costs, maximise supplier collaboration
Purchase orders, goods receipts, invoice registration and accounting, purchase planning, etc.
VantagePoint Office Edition's procurement module enables control of supply chain, with streamlined functionality to minimise acquisition costs and optimise collaboration with the trading partners. Fully integrated with Financial Management & Accounting and Warehousing. End-to-end handling of the flow of supply guarantees the integrity, tracking, and consistency of the process. Each document in the supply process is based on the information contained in the previous document, so that repetitive introduction of data and human errors are avoided. In this way, it is possible to navigate through different documents that conform to a determined flow (order, goods receipt, invoice, payment) and know in real time the state of any given order (pending, delivered, partially delivered, invoiced, etc). The natural integration of this process with accounting guarantees that the finance department always has up to date and reliable data at its disposal.
Features

Requisition Management. Requisition to Purchase Orders. Centralised purchasing.
Purchase Orders and Purchase Invoices.
Multiple invoices against a single order.
Consolidate multiple orders to a single invoice.
Goods receipt from orders and pending goods receipt.
Create invoices from orders.
Return to Vendor

Reports

Purchase dimensional reports
Purchase Report by Product and Product Category
Purchase Report by Vendor
Purchase Order Report
Goods Receipts Report
Purchase Invoice Report
Vendor Invoice Report
Warehouse Management
Optimise inventory and customer satisfaction
Warehouses and bins, warehouse units, lots, serial numbers, packages, labels, receipts and deliveries, movements between warehouses, inventories, stock valuation, transport, etc.
The warehouse management processes built into VantagePoint Office Edition allows the inventory in your organisation to always be up to date and correctly valued. The possibility of defining the warehouse structure of your organisation to unit level (storage bins) facilitates the exact localisation of your stock at any time. Additionally, the capacity for managing product lots and the possibility of using serial numbers assure compliance with the tracking requirements imposed by the majority of industries.
Features

Multiple Warehouses and Storage Bins
Physical Inventory
Goods Movement (transfer between warehouses and storage bins)
Goods Transaction

Reports

Stock Report by Warehouse
Stock Report
Valued Stock Report by Warehouse
Product Movements Report
Sales Customer Relationship Management (CRM)
Drive profitable client interactions
Prices, rates, leads, opportunities, sales orders, shipments, invoicing, etc.
The functionality of VantagePoint Office Edition in the Sales Management module is expressly designed with the objective of allowing maximum flexibility and adaptability in its execution, needed in any commercial process. It is possible to link documents (orders, shipments, invoices) in any order that the company requires or even disregard any one of these that is not necessary. All this is achieved without sacrificing the coherence and integrity of information and guaranteeing the tracking of processes.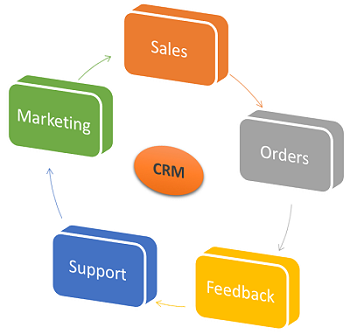 Features

Create Sales Quotation
Issue Sales Order
Issue Sales Invoice from Sales Order
Goods Shipment
Discounts
Return from Customer
Commission Payments
CRM

Manage Leads
Maintain Opportunities
Maintain Activity History
Convert Leads to Business Partners
Document Lists

Reports

Sales Report by Product and Product Category
Sales Report by Customer
Discount Invoice Report
Stock for Open Orders
Invoiced Sales Order Report
Orders Awaiting Invoice
Delivered Sales Order
Shipment Report
Invoice Detail
CRM Reports

Lead Status Report
Opportunity Status Report
Activity History Report
List of Documents Report
Human Resource Management & Payroll
Manage human capital efficiently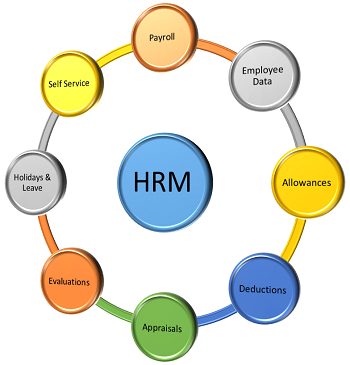 Performance reports, payroll, leave management, HR policies etc.
The most valuable asset of any organisation is the Human Resources. Managing them efficiently is key to the success of any business. VantagePoint Office Edition HRM module is designed to provide maximum automation and comprehensive reporting for the management with minimum manual inputs. By providing modules for personnel information management, employee self-service, leave, time & attendance etc companies are able to manage the crucial organisation asset – people. The combination of these modules into one integrated HRM module assures the perfect platform for re-engineering and aligning your HR processes along with the organisational goals. The HRM module is 100% compatible with the Malaysian requirement of EPF, SOCSO and LHDN (PCB) calculations.


Features

Payroll
Leave Plan and Holidays
Evaluations
Appraisals
Employee Self Service
Allowances and Deductions
EFP, SOCSO and LHDN (PCB) Slabs

Reports

Individual Salary Sheets
Monthly Payroll Summary Sheet
Leave Reports
Evaluation & Appraisal Reports
Allowances and Deductions Report
Alerts based on HR Policy
Attendance Report
Finance and Accounts Management
Be in control of your finances from top to bottom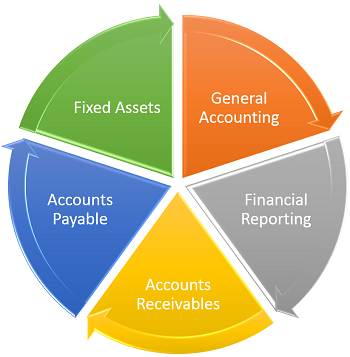 Chart of accounts, accounts, budgets, taxes, general accounting, accounts payable, accounts receivable, bank accounting, balance sheet, P&L, fixed assets, etc.
The financial management and accounting functionalities provided by VantagePoint Office Edition are designed to minimise manual data input on behalf of the user, thereby freeing them from tedious, routine tasks and allowing greater focus on other, more value added tasks. This increase in productivity is due to the financial department acting as collector of all the relevant actions generated from the other management departments. This occurs in such a way that these have an automatic reflection in the general accounting, in the accounts receivable and accounts payable as soon as they are produced. The module is GST ready for Malaysia and supports GAF generation and all relevant reports for Royal Malaysia Customs.
Features

G/L Journal
Accounts Receivables and Payments
GST (GAF)
Payment In/Out
Financial Accounts
Period Control
Tax Rates and Categories
Chart of Accounts

Reports

Payment Report
Payment Aging Balance
Accounting Transaction Details
Balance Sheet and P&L Structure
Trial Balance
General Ledger Report
Journal Entries Report
Tax Report
Pricing
Setup, configuration, implementation, training, hosting and support cost
Implementation of VantagePoint Office Edition is done in 4 phases:
Setup and configuration: The software is installed in the server and general configuration of invoices and other documents with company logo, address and other footer information is configured. HR policies, allowances, deductions, payroll calculation methods and pay scales are configured at this stage. All user roles and access rights are also configured at this stage. Time required: 4 working days.
Implementation: In this step all vendor, customer, employee, chart of accounts, opening balances of financial accounts and other relevant information is collected and loaded into the system. Time required: 2 working days.
Standard Training: All the users are trained as per their roles and responsibilities. Time required: 4 working days for a team of 5 on various roles.
Hosting and Support: If hosting options is selected then CSS will arrange for the hosting. Free 2 weeks support is provided after training. After 2 weeks, client can opt for monthly or annual support package.
Hosting
Hosting is not required if software is installed on a server provided by the client.
RM750/month for a server to cater for 5 to 8 concurrent users.
Hosting is billed quarterly in advance.
Support
Support subscription is optional.
RM250/month for standard support:

Includes 2 support tickets per month. Support is provided via Skype or Remote Desktop share or telephone.
Support tickets are responded with in one business day.
Monthly support is billed quarterly in advance.

Annual Support: Pay for 10 months and get two months free.

Billed annually in advance.
General Terms
Additional on-site training: RM1,200/day or RM5,500/week.
Training and implementation must be done in Klang Valley area. Additional charges apply for places out of Klang Valley.
Software License is based on each company/organisation basis. No limit on number of users per company/organisation.